In this review of "Dale Carnegie How to Win Friends and Influence People" I'll give you the Top 6 Reasons Why It Will Change Your MLM Business And Your Life. Almost no one is better than Dale Carnegie at engaging others in such a way that makes them so very happy that you did and here are a few reasons why.
His six principles on "how to make people like you" in How to Win Friends and Influence People is one of the many reasons his book has endured since its publication in 1936, and is one of the all-time top international best sellers.
I was only 12 years old when I first discovered this amazing book. Whenever I got in trouble at home, my mother would "ground" me from the library. This particular time, it was for an entire month!! What to do?
My dad had just taken the Dale Carnegie Course. All of his books were lined up on the shelf in our den; I began to read. I read them all over and over again. My favorite is, of course, the subject of this article. The information I learned from Mr. Carnegie would be the topic of many conversations between my father and me, and I would see my dad use the skills in this course (successfully) all my life.
Consistently practice and use the following principles and you will achieve more that you could imagine.
1. Become genuinely interested in other people. Genuine is the key word here. Pretenders are a penny a dozen these days, or so the current perception of trustworthiness tells us. Care about others. It is important, and it shows when we mean it and when we do not.
2. Smile. There is no easier way to make a good impression. Did you know that a true smile will change the energy of any encounter? Try it. Mr. Carnegie quotes a Chinese proverb: "A man without a smiling face must not open a shop." He adds this in evaluating smile power: "It costs nothing, but creates much. It creates happiness in the home, fosters good will in a business, and is the countersign of friends. It is rest to the weary, daylight to the discouraged, sunshine to the sad, and Nature's best antidote for trouble."
3. Remember that a person's name is to that person the sweetest and most important sound in any language. There is magic in calling a person's name. By doing so, you are saying, "I identify you as unique and of value. I hold you in esteem." I saw my father countless times use the Dale Carnegie technique of remembering names by associating them with something. He become very good at it, and I noticed that not only did others light up in his presence, so did my father in their presence!
4. Be a good listener. Encourage others to talk about themselves. We are really in big trouble if we don't do this. Not only are we gaining valuable information, but when we encourage another to tell us about themselves, we are giving them our most valuable resource—our time. They will be pleased about the consideration, and that will pay huge dividends in friendship and your MLM business.
5. Talk in terms of the other person's interests. Making conversation is easy when we pay attention to the other person. Once you know what a person is interested in, you will always know what to talk to them about, and how to give them a truly good and positive feeling after any time spent with you.
6. Make the other person feel important—and do it sincerely. Appreciation and warmth is a small thing to give another person. It creates an atmosphere of trust, camaraderie, and esteem. People tend to believe what someone thinks and demonstrates to them about their character. More often than not, where good will is given it is returned with rock-solid loyalty.
It is true that MLM is a people business, but is that not what life is about anyway? If we will follow these simple principles it will be life-altering in consequence. This book has endured because it speaks the truth, and truth has no expiration date.
Would we not all want to be treated in the way outlined in Dale Carnegie's book? What a great day for me when I was grounded from the library! All these years later, I still have a copy of this book always at hand to help me remember that in my MLM business and my life, it is others that matter.
Make a habit of reading How to Win Friends and Influence People at least once a year. Each time, you will "hear" something different in the pages. Not only will you be successful in your MLM business; you will be happy.
Hear what Warren Buffet has to say about the Dale Carnegie course.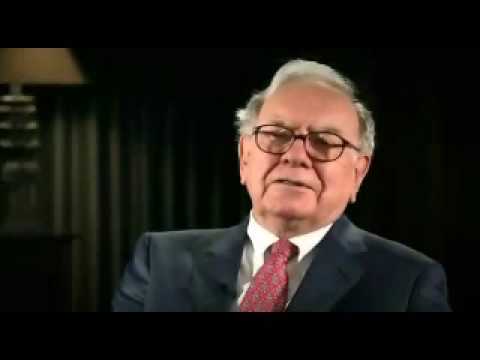 Sincerely wishing you prosperity,
Michael Stribling
PS: Generate FREE LEADS Every Day For Your Network Marketing Business and GET PAID Even When They Don't Join Your Business. >>

Click Here For Instant Access
Tags: Dale Carnegie course, Dale Carnegie How to Win Friends and Influence People Review, How to Win Friends and Influence People